"My children are thriving because of Agua Viva," said Elvia, the thankful mother of three students who are scholarship recipients. She's especially grateful to Agua Viva Christian School for accepting her youngest son into the program. Esau was born with a speech impediment and learning disabilities. After realizing that what her son needed was to be around children his own age, she approached Agua Viva about enrolling her son, and the school started a special program to accommodate him. Elvia is happy with the results: "After just one year, not only did my son start speaking a few words, he's also learned how to relate with his classmates as a normal child."
Eleven years later, Esau continues to study at Agua Viva, and currently is in the 9th grade. His contagious smile helps him to make friends easily. Elvia is thankful not only for the developmental milestones Agua Viva has helped Esau to reach, but also his academic and spiritual progress as well. He's learned to take care of his daily needs as well as keep track of his schoolwork. Esau's mother couldn't be prouder of him!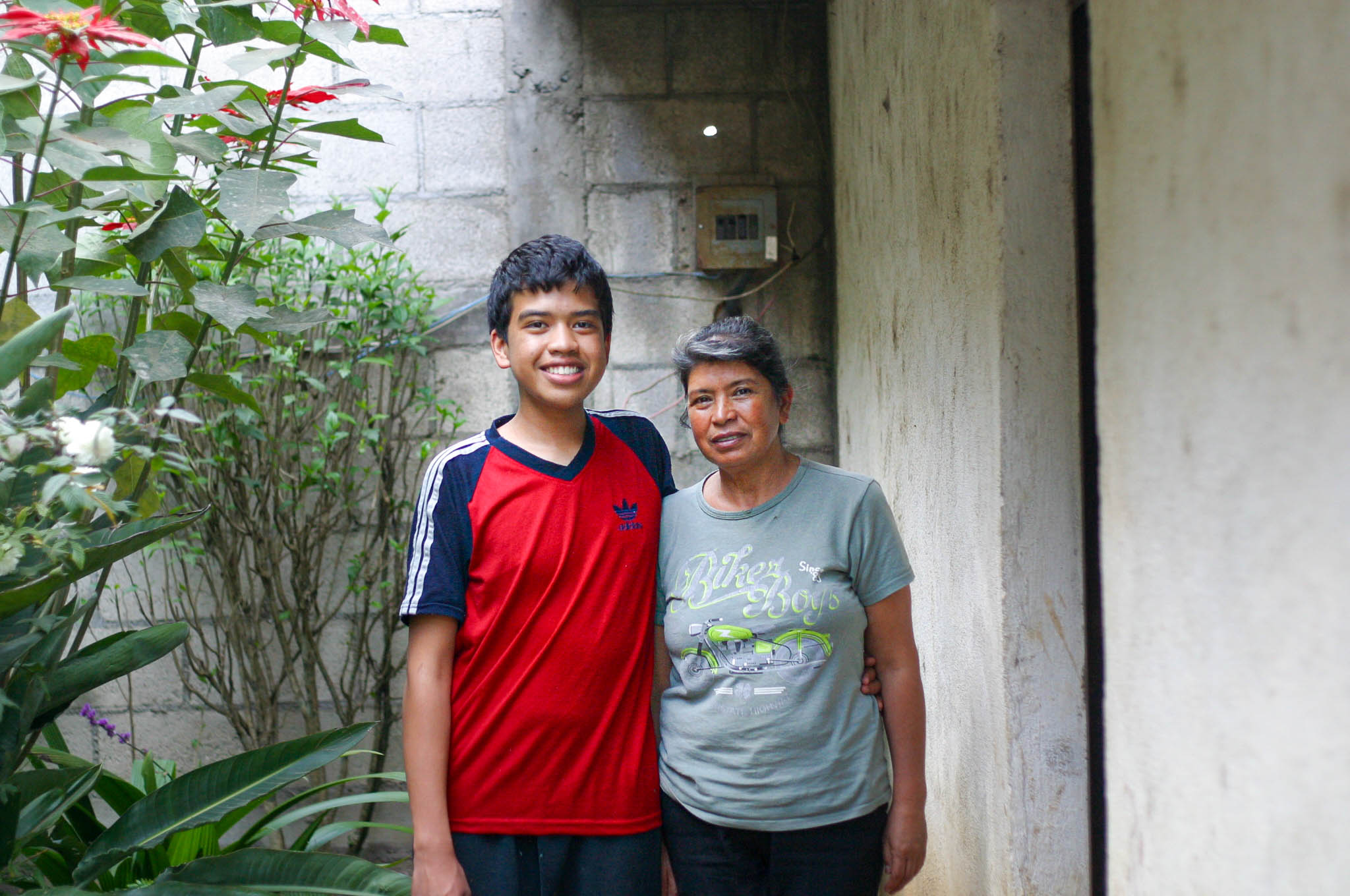 Life has been far from easy for Elvia and her family. Her husband is deceased, and she's also battled cancer in recent years. Nevertheless, these tragic circumstances haven't dampened her spirit: "I'm overjoyed for the scholarships my children have received, and that my children have sensed God's love at Agua Viva. They've learned to seek God and to love and care for each other, which was a great blessing while I was battling cancer. My two older children even helped to pay for Esau to stay in school!"
After completing his education, Elvia's son Josue began working as a full-time taxi driver in Guatemala City. He's currently pursuing his commercial pilot license. Keila, Elvia's daughter, graduated college before being hired to serve as a bilingual secretary. She's in the process of earning her license in international relations and is expecting her first child later this year.
Education changes lives! Please help others like Esau, Josue, and Keila by contributing to our scholarships for underprivileged children. Donate to our school today!