Due to the recent pandemic closures, Profe Estuardo's family has gone from three incomes to just his teacher's salary. Because he's seen teachers from other schools lose their jobs or receive only sporadic paychecks, he's very grateful for our faithful supporters who have enabled Agua Viva to pay our staff without any interruption.
Because Estuardo heard so many positive things about Agua Viva Christian School, he jumped at the opportunity to join our teaching staff last year. One of the greatest blessings he's experienced while working at our school is the commitment to the spiritual care of students and teachers alike. While many schools prioritize scholasticism and nothing else, he loves Agua Viva's balance in emphasizing academic, personal, and spiritual growth.
Serving as the art, social studies, and science teacher for our middle school has been a considerable undertaking for Estuardo, but he's risen to the challenge. The coronavirus also has forced him to learn new software in order to teach online, but he's excelled at adapting his lessons to this medium and loves to use Zoom to interact with his students. Despite his newly acquired skills, he looks forward to the time when he'll see his students in the classroom once again.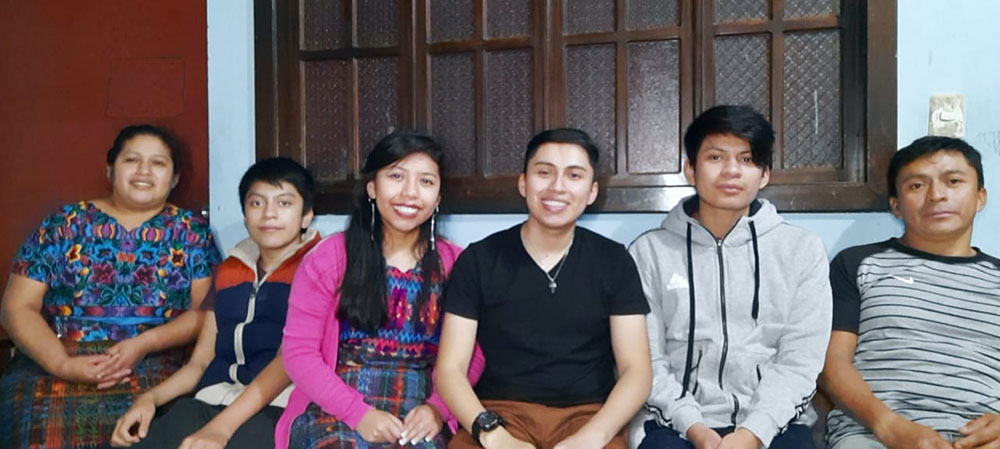 Estuardo is currently studying hard and plans to graduate next year with a bachelor's degree in science. This accomplishment will make him the first person in his family to graduate from college. He believes strongly that education is one of the best weapons against poverty. Because of this, Estuardo uses part of his salary to help pay for his youngest siblings' school tuition and materials. This assistance would be impossible without his job at Agua Viva.
Our school is committed to helping at-risk and vulnerable children. One of the keys to achieving this important goal is investing in our teachers and staff so they can help us to share the gospel, fight poverty, and provide a service to our community. Each and every donor, sponsor, volunteer, and prayer partner is a part of the work God is doing here. Thank you for being a member of the Agua Viva family!