This month Gama is celebrating his seventh work anniversary at Agua Viva. From the little boy who came to live at Agua Viva Children's Home to the godly husband and father who helps to run our sponsorship and communications program, God has been at work in Gama's life.
After Gama returned from studying English in the United States, he began to work at Agua Viva as an office assistant. "At the time I had no goals for my life. I was just surviving and couldn't see any real future for myself," he remembered. Working closely with one of our missionaries on projects that relate to sponsorships and marketing, Gama has excelled in social media, story writing, administration, photography, and video skills. He is thankful for how others have guided him on this journey: "The staff at Agua Viva encouraged me and helped me to develop my talents."
Along with his ever-growing career skills, Gama's family has been growing as well. A few years ago, he married Nancy, the love of his life, and they recently welcomed a beautiful baby boy named Sean. "I want my love for my family to represent Jesus' love for me. I'm learning how to sacrifice and put what's best for my family ahead of my desires," he said. Both Gama and Nancy are true inspirations to the people around them because they seek to put Jesus first in every area of their lives, and they want to help others do the same.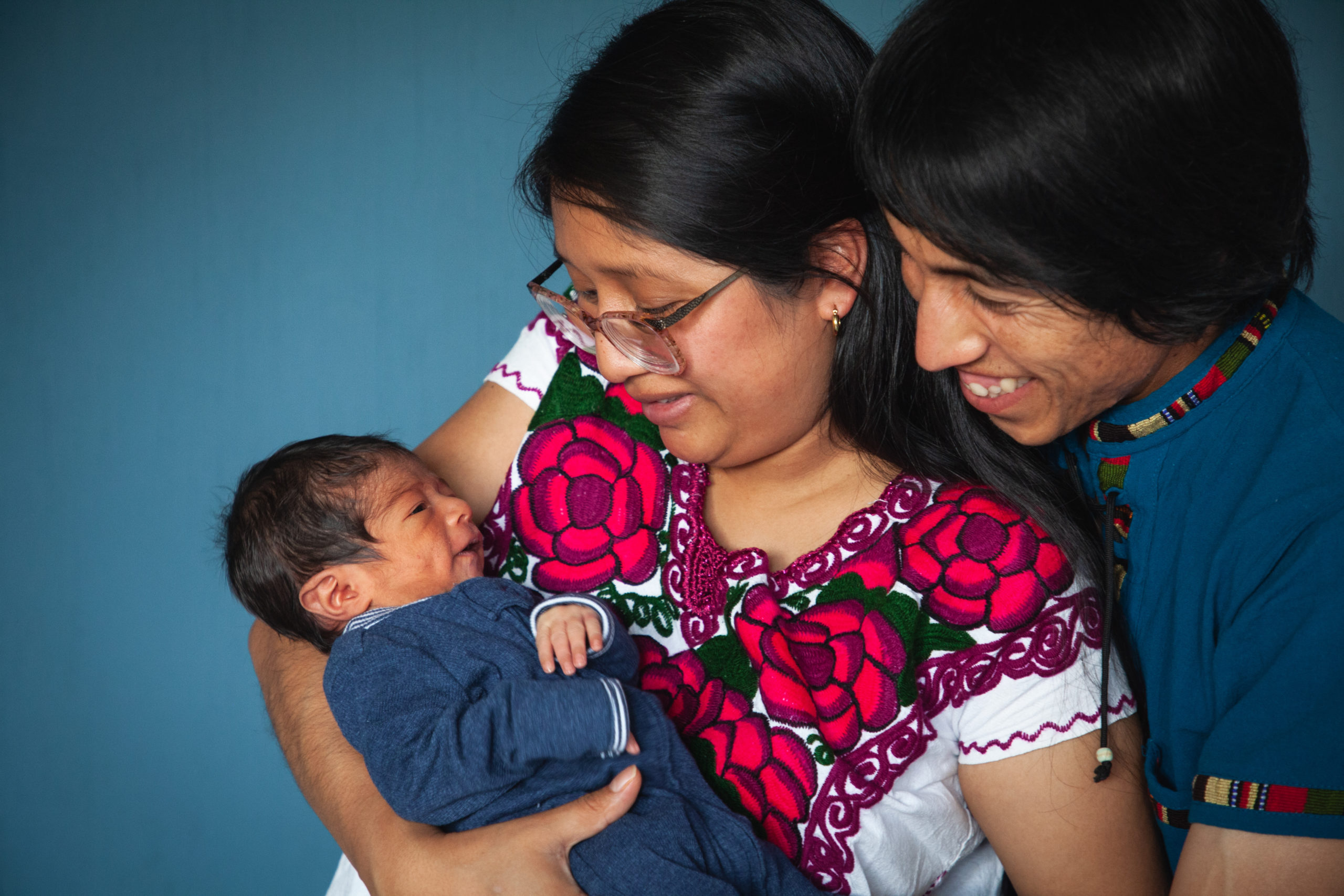 For years Gama has served with Pastor Dave in small group Bible studies as well as community discipleship. This past year their small group officially became a church plant, and Gama has joined the church leadership team as a worship leader and a church treasurer.
Gama eventually would love to take the skills he has learned at Agua Viva and start a small business that creates content for other small businesses. He sees this idea as a way to use the gifts God has entrusted to him to be a light for Christ. His story perfectly encapsulates our mission statement: "Agua Viva is a Christian ministry dedicated to helping vulnerable, at-risk Guatemalan children grow up to be well educated, godly Christian adults living in God-honoring families and serving their own people."
Thank you for being a part of this story by helping children like Gama to have the opportunity to know God and to serve Him in Guatemala!