"Well done good and faithful servant." After more than 20 years of working in the laundry room, serving as a house mom, and preparing delicious meals in our kitchen, Seño Marta is our first employee to retire and to collect a social security benefit. We're sad to see her leave because of her many contributions to Agua Viva. We're also excited that she and her husband will be receiving a monthly income to live on as they get older.
"Working at Agua Viva has given me the chance to grow not only as a person, but also as a Christian," Marta told us as she reflected on her decades of employment. She then shared how many of her coworkers at Agua Viva have discipled her and counseled her in times of need. "When I first started working at Agua Viva, my husband Roberto and I were living together unmarried. As we came to understand what Christianity is and how we should obey Christ, we realized that living together doesn't glorify the Lord. Our decision to get married was our first big step of obedience to God."
Over the years Marta and Roberto have learned to trust God in many hard circumstances, and they are grateful for how He always has been faithful to them. When Agua Viva moved from its location in Guatemala City to Colonia Puerto Rico over 20 years ago, Marta and Roberto decided to relocate so she could continue working with the children. Through Agua Viva's loan program, she and Roberto were able to purchase a small adjoining piece of land and to build a small home that they now own. Once when Roberto was in an accident and almost lost his leg, the doctors said he would never walk again. Thanks to God, through the prayers and support of Agua Viva he not only recovered his health, but his ability to walk as well. Throughout the years we've been reminded of God's healing touch as we've seen Roberto walk his night shift as one of our campus guards.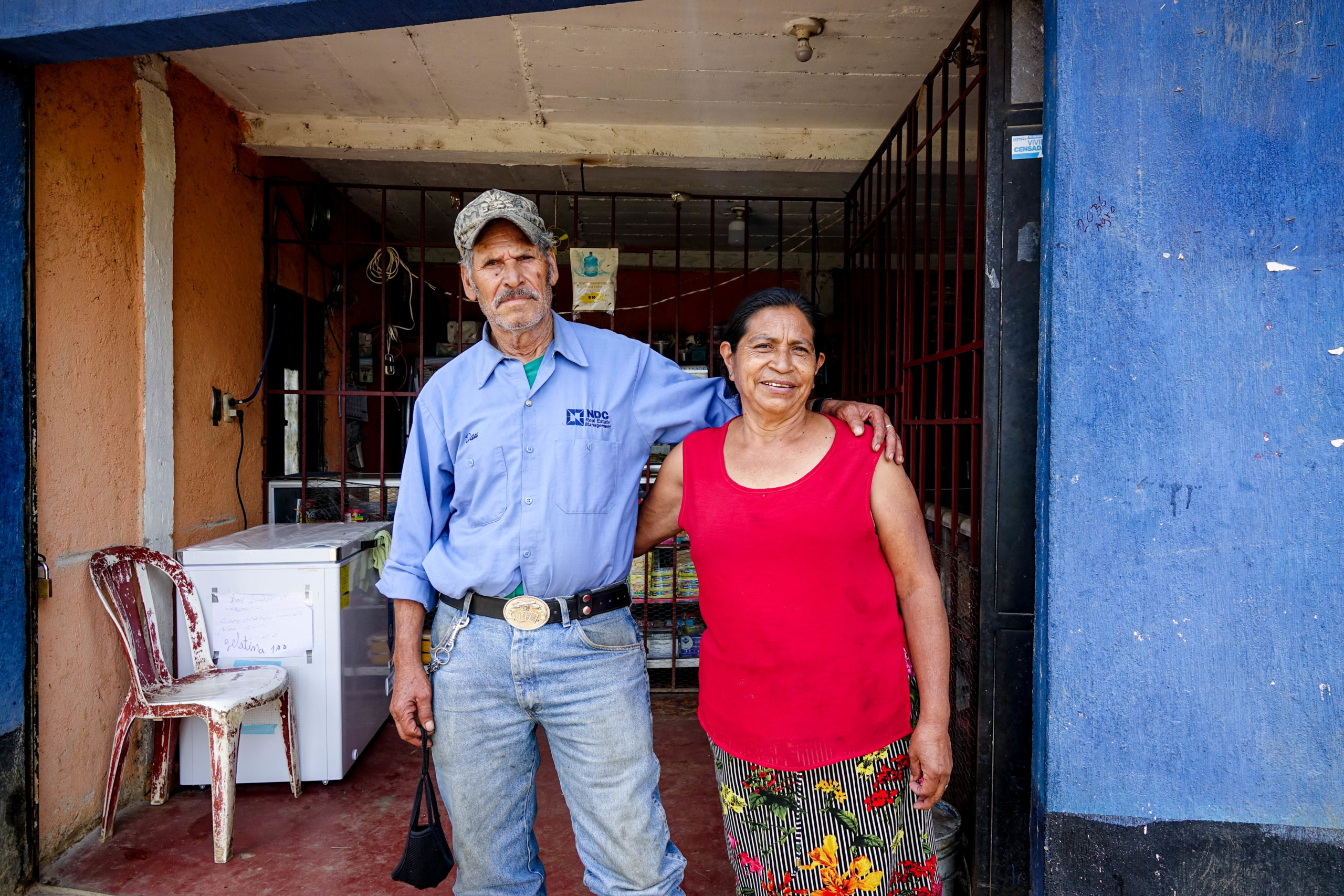 "I'm so thankful for God's mercy. We've gone through many health scares and financial crises in our lives. If it wasn't for my job at Agua Viva, I don't know where we would be," said Marta. "My job has allowed us to build our home and to provide for our family, and now it will give us financial security for the future." To help supplement their retirement income, Marta and Roberto have opened a small local shop in the community. They also are very involved in their local church where Roberto preaches from time to time. They're appreciative of the Lord's provision and are looking forward to what he has in store for them in the years to come.
Our employees are a significant part of what we do at Agua Viva. Through discipleship, prayer, and serving the Lord together we've seen God work again and again in the lives of our staff and their relatives. Thank you for being a part of the Agua Viva family. Your support allows us to provide jobs to people who are changing the lives of the children whom God has entrusted us to teach!