Growing up at Agua Viva, Santos learned about many different types of work. From disciplinary duties when they got in trouble to after school jobs, all the boys worked in areas such as kitchen rotation, maintenance, gardening, and animal care. Santos discovered that he had a passion for agronomy. As a young man, he already knew he wanted to start a family and have his own farm.
As a realist, Santos knew that working as a farm laborer wouldn't bring in enough money to save up for a farm. After consulting the Agua Viva staff, he decided to enroll in a 2-year military program. Although demanding, Santos learned the value of hard work and discipline during this tenure. He applied this experience to his next occupation—working as a guard at Agua Viva—and has proven to be a valuable employee for over 8 years.
Many challenges have presented themselves along the way, but Santos has taken them in stride. He explained, "I've learned that no matter what happens I have to keep my head up and keep pressing toward my goals." Santos has done just that! In the last 8 years, Santos has gotten married to Glendi, the love of his life, and now has two adorable children: Sheiia and Gael. They recently moved into a small house at the back of Agua Viva's property and have rented some space there to plant crops and to raise chickens so they can sell their eggs.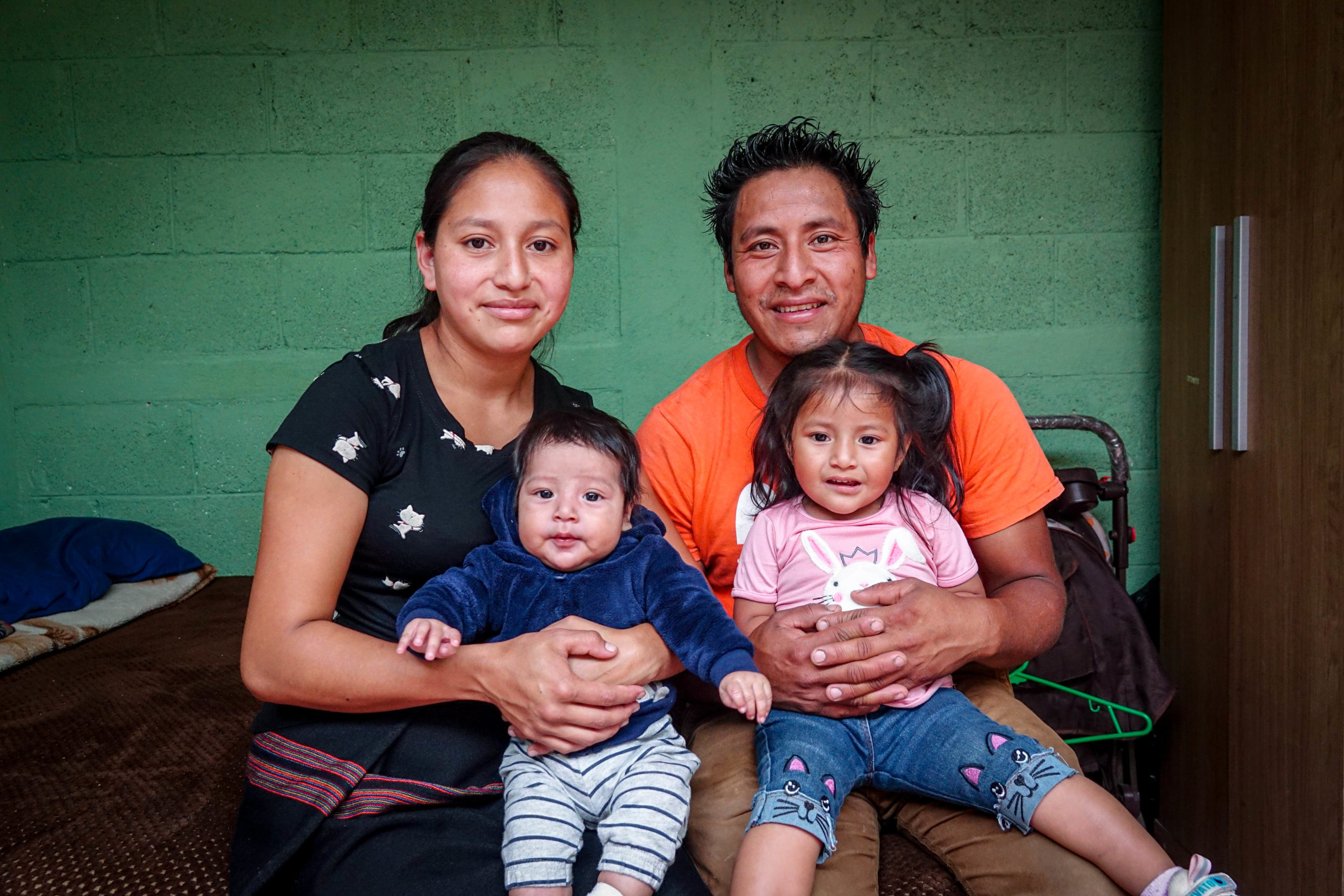 "My plan to have my own farm is moving along slowly, but I'm motivated to keep working hard so I can reach my goal," said Santos. "I'm very thankful for Agua Viva because it's been such a big part of my personal growth, and I feel secure in my job as I work toward pursuing my dreams. I plan to grow my small field of crops and my few chickens into a full farm one day. I want to pass it on to my children and teach them the value of hard work."
Santos is one of the hundreds of children who have passed through Agua Viva, and we are appreciative of his hard work and his determination to improve his life. It's because of supporters like you that Santos has had the opportunity to become a respected community leader. Thank you for your selfless support and for being a part of the Agua Viva family!