Did you know that reading books is not a normal part of childhood for most Guatemalan children? While many learn to read, they usually have no access to fun, age-appropriate reading material. Here at Agua Viva, we're striving to change this sad reality through our library program. Thanks to all the amazing books that donors have given us, our teachers are finding inventive ways to make reading an integral part of the classroom experience.
Earlier this year, Seño Alma gave her class a reading project. She found a set of missionary biographies that were at an appropriate reading level for the Agua Viva Library. She challenged each of them to read a whole book and to turn in a book review for their mid-term exams. Alma reported, "It was impressive! Almost all the students finished their books and still remember much of what they read."
Alma was pleased to discover that her students have become so excited about reading that the class's morning devotions have been impacted positively. She told us that seeing God work through the missionary stories "have made students take more interest in daily prayer and our Bible reading time."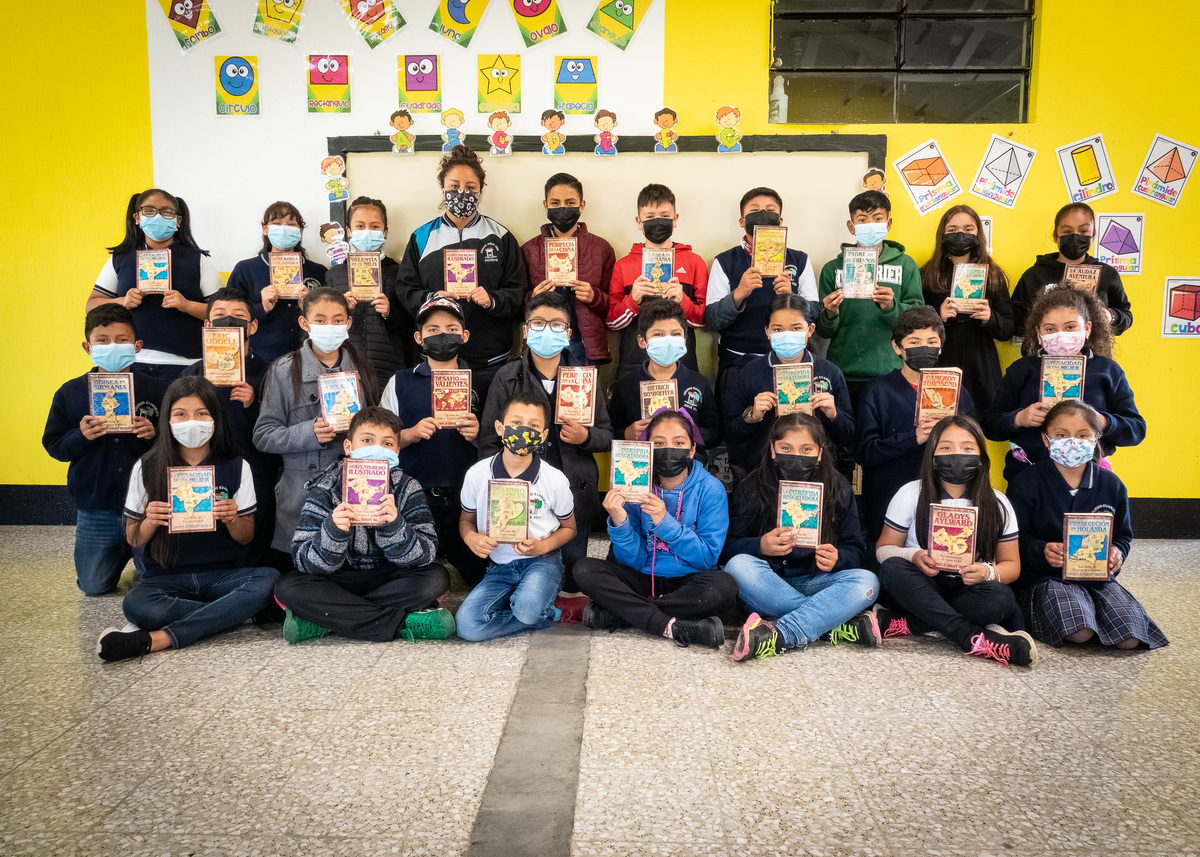 Alan, another of Alma's students, told us, "I've only read a book or two in the past, but I love that this time I'm reading about a real person with a commitment to God, which has made a big impression on me." A reluctant reader named Abbey remarked, "I've never read anything before and didn't think I'd like it, but this reading project helped me to see things from a different perspective. Now I want to continue my studies and to help my community one day."
At Agua Viva, our prayer is that our students will have a passion for books. There are many academic benefits to reading, which we love, but even more, we want our students to read the Bible and trust Him as their Lord.
Thank you to everyone who donated books for our library program as well as to everyone who continues to support our school and the work God is doing here in Guatemala.