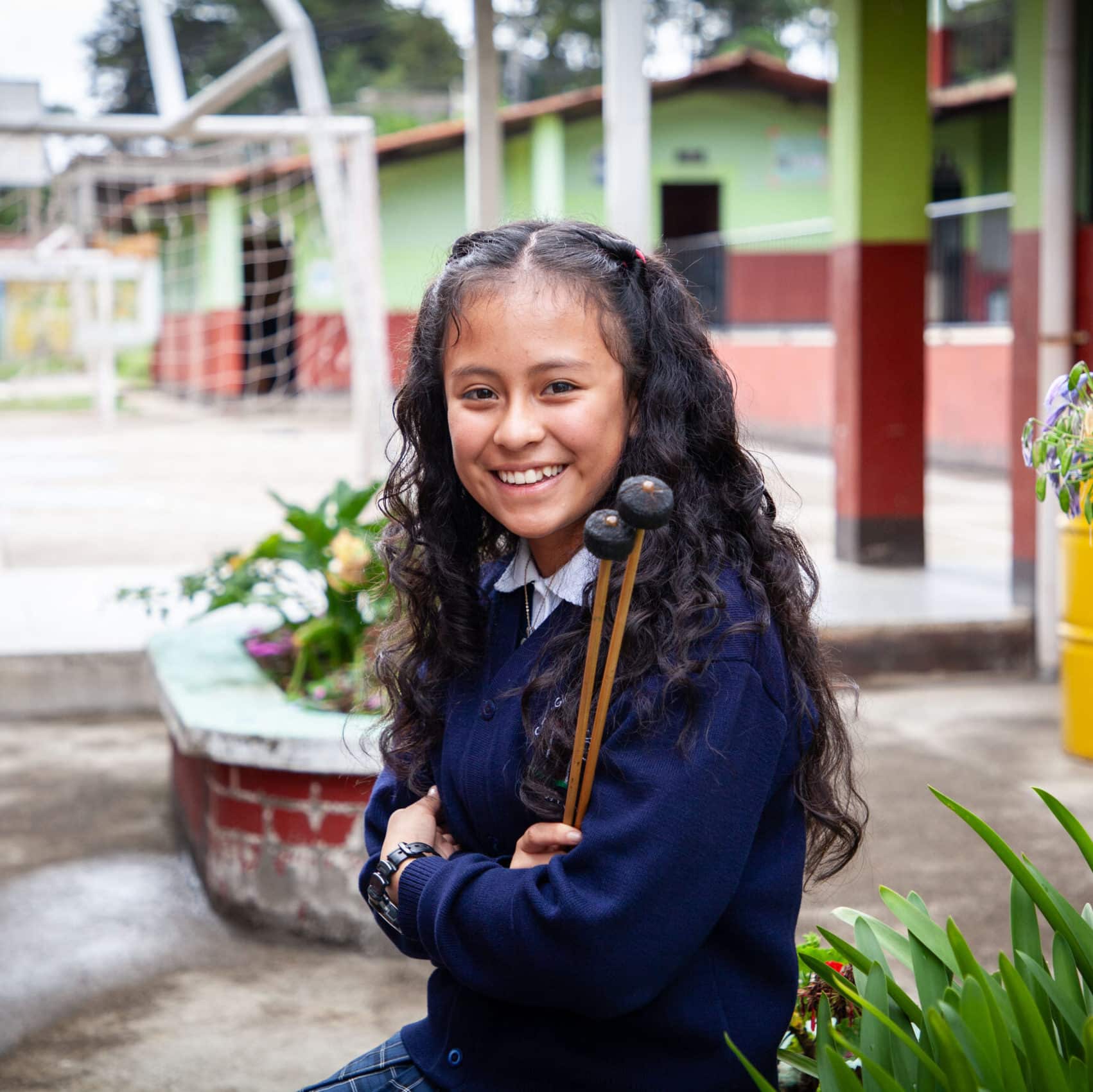 Sofia is one of our talented students who is using music to overcome her challenges. For her the marimba is a way of telling stories, expressing her feelings, and connecting with her culture.
Sofia recalled, "When they announced auditions for the marimba team, I was very excited." But with heavy competition and limited slots available, Sofia thought she hadn't made the cut because her name wasn't called. Just when she was ready to give up hope, Seño Maidelin realized that she had accidentally overlooked Sofia's name and confirmed that she indeed was a new member of the team!
"It was a lesson in humility and patience for me when I thought I hadn't been selected," said Sofia. "When I finally heard my name, I took it as a confirmation that music is the path I should follow."
The marimba isn't the only instrument that has captured Sofia's heart. At home, she also practices the guitar, and her commitment to learning how to play both instruments is paying off because her musical ability is improving considerably.
"Talking about music is like talking about emotions to me," explained Sofia, "Through music, I can express joy, sadness, and everything else I feel. Because the marimba is Guatemala's national instrument, I also appreciate having this connection to my culture."
Through education in a thoroughly Christian environment, our students are learning how to become well-rounded, godly adults. Music is just one of the tools we use to empower these bright young people to find their voice in a world that desperately needs faithful believers to represent the Lord well in every vocation. Thank you for being a part of Sofia's beautiful symphony of change and growth!