First day…
When we think about people from other cultures and socioeconomic backgrounds, we tend to focus on how others are different than us. This week, as we spoke with our students and their families, we realized once more how much we have in common. While Guatemala's culture and living conditions may seem different, our emotional reactions to important events such as the first day of school are similar. Today we want to take a few moments to reflect on the everyday joys and fears associated with a new school year.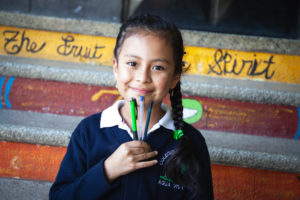 Sofia, 3rd Grade Student
"This year I started 3rd grade and I am so excited because we get to start using pens instead of pencils!"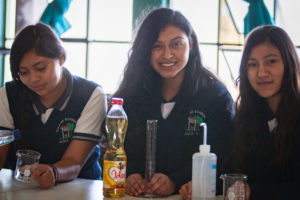 Adriana, 9th Grade Student
"I'm very interested in learning about two new subjects this year: Physics and Chemistry. I'm nervous because I'm not good at math, and these subjects involve math. But I'm still excited!"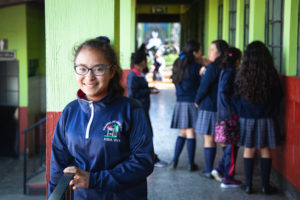 Rocio, 7th Grade Student
"It feels weird and exciting at the same time to be starting middle school this year. Last year in elementary school I mostly had just one teacher, but this year I'll have classes with lots of different teachers. I'm looking forward to learning from all of them."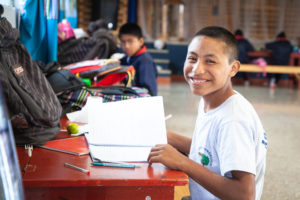 Luis, 7th Grade Student
"My goal this year is to stay caught up on all my homework, and to work hard in classes where I struggle, like science and language arts. It's always hard to begin a new class, but I know if I start well, it'll pay off the rest of the year."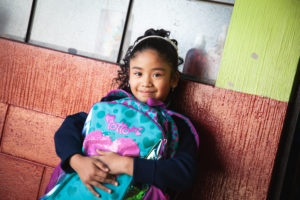 Gabriela, 2nd Grade Student
"I was so excited to come back to school because I get to use my new supplies. I packed my backpack weeks ago so I'd be ready!"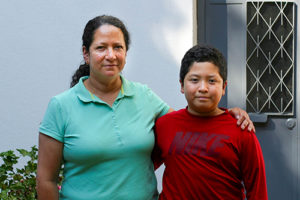 Flory, Mother of 6th grade student
"It's very rewarding each year to see my son move up another grade. Although it's hard to get back in the routine of getting up early, I love seeing my child eager to learn."
All of us can connect with the joys and fears expressed above. We invite you to continue learning about these stories through email and social media. Please also consider coming for a visit and getting to know personally these amazing young people. It'll be a rewarding, life-changing experience!