In a time in which many are struggling with fear and uncertainty, Claudia, one of our Agua Viva students, has experienced a difficult setback and has requested that you pray for her.
Just a couple of weeks after her fifteenth birthday, she was struck by a car while walking home. Thankfully, the impact was not head-on, but it did knock her down and break her right arm. This traumatic incident has made it difficult for Claudia to focus and has also flooded her with doubts and concerns about her future.
Before the accident Claudia already was struggling to find the time to complete her schoolwork, to assist her brother with his assignments, and to help at home while her parents tended their small flower business. After her mishap she went from being independent to relying on her family members to assist her with everyday tasks such as getting ready for school and finishing a simple assignment.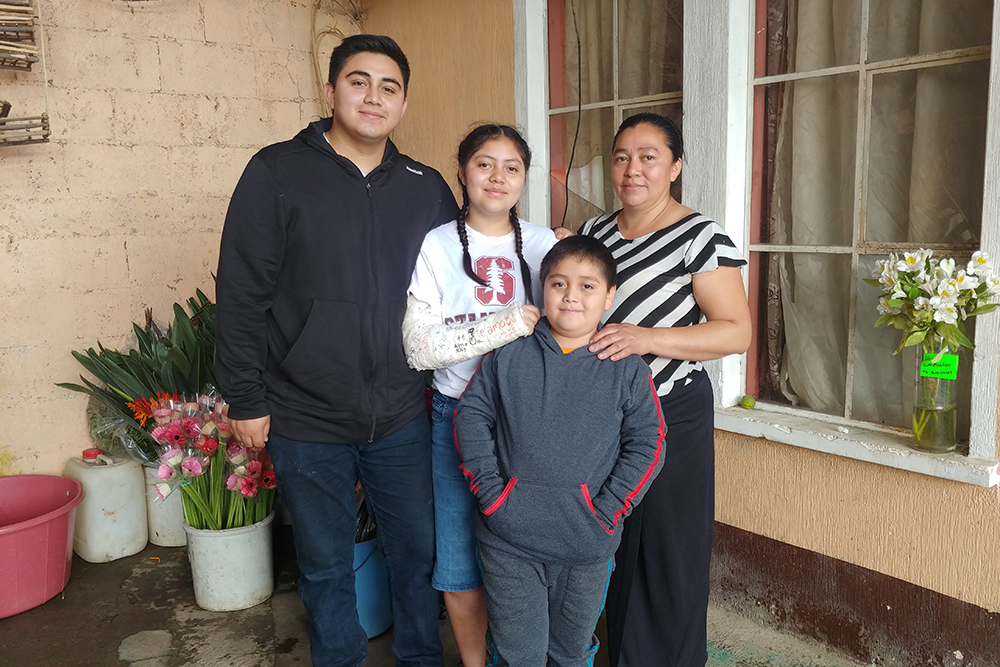 Claudia and her parents are thankful that the teachers and staff at Agua Viva were encouraging and understanding as she began the recovery process. Her instructors adapted her homework and exams so she didn't have to write, developed creative activities that she could complete with her left hand, and even incorporated Zoom calls. This loving attention to detail has allowed Claudia to flourish during a time where she might have lagged academically.
While Claudia still struggles with doubts and fears sometimes, she leans on Joshua 1:9 for support: "Be strong and courageous. Do not be frightened, and do not be dismayed." She trusts that God is with her wherever she goes. Please keep Claudia in your prayers as she continues to recuperate so she can find true joy and reject the negative thoughts that occasionally discourage her.
During these trying times, our desire is that Agua Viva would be a place of hope and light for our students, their families, and our community at large. Thank you for asking God to help us to accomplish these important goals as we continue to serve the people of Guatemala.