We need your help!  We are raising $15,000 to remodel Casa Josué and replace the roof so the building will be ready for our new Day Care opening early next year.  Gama and Misi will be going LIVE Thursday, November 11 at 10am CST on social media to launch our fundraiser.  Be sure to check online to see them and other guests from Agua Viva over the next few weeks.
2 WAYS TO HELP
Make a Donation: Donate one of the amounts below to help us reach our goal.  Donate here…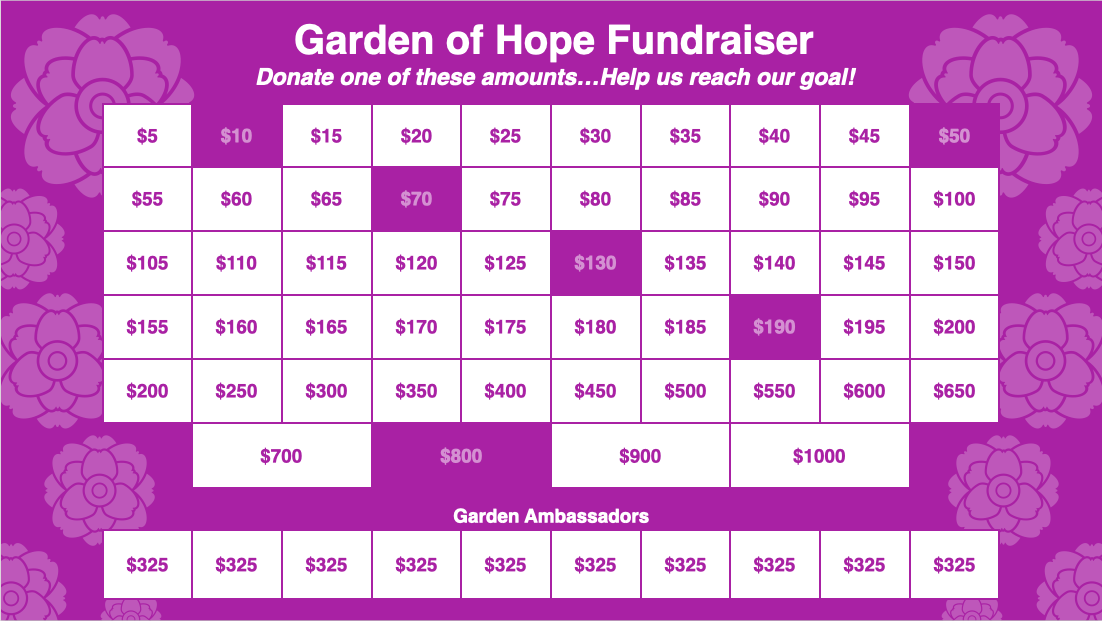 Become a "Garden of Hope Ambassador"  Email Misi Schlax (misi@aguavivaschool.org) to receive your own donation card and fundraiser info.  Talk to friends and family to get small donations of $1, $2, $3, $4, all the way up to $25.  If you can fill your whole donation card, you will win one of our new Agua Viva T-Shirts.