Seño Yoselin, a 28-year-old woman who lives with her parents and grandparents, first heard of Agua Viva in 2019 through a friend who is an employee at the school. Soon after she learned about our institution's strong commitment to academic excellence and the great atmosphere, she applied for a job that recently had opened. These days, she works in the administrative office as an assistant manager of Agua Viva's database. When needed, Yoselin also serves as a substitute teacher.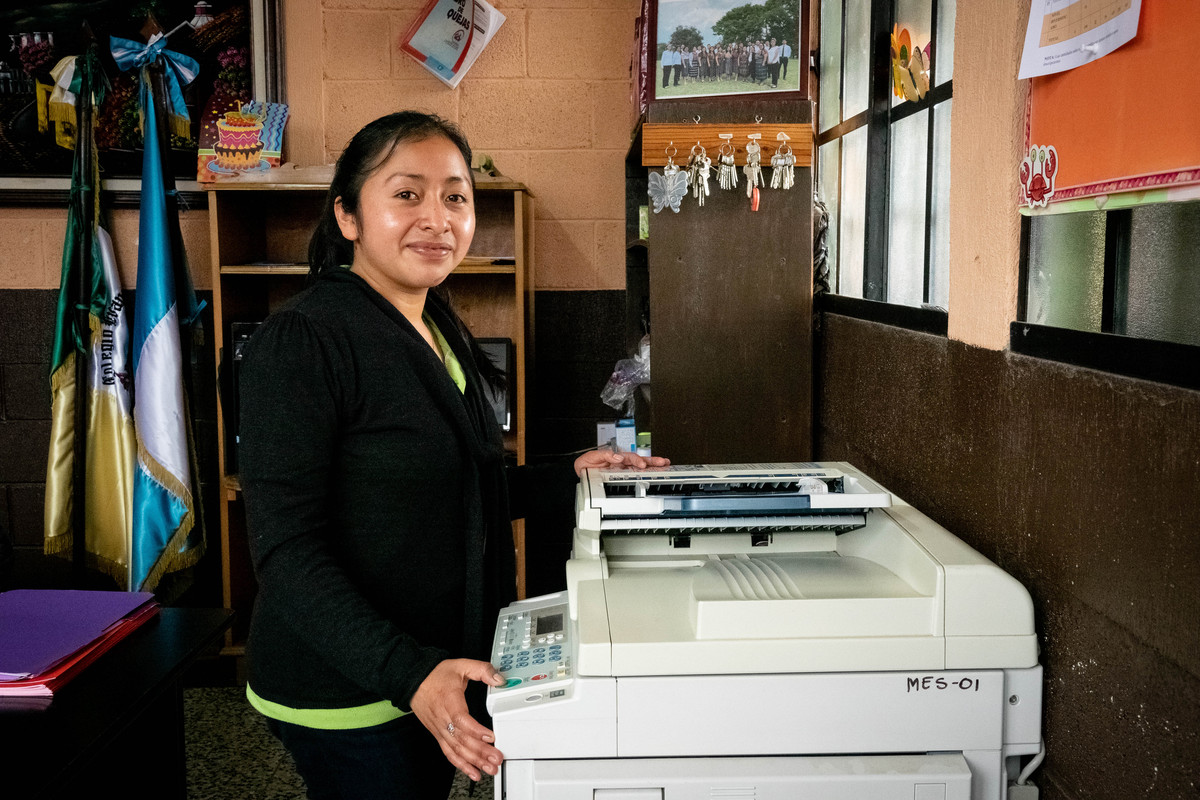 From the start, Yoselin has been impressed by the camaraderie at Agua Viva because employees at previous schools where she worked didn't have these types of friendships. She told us, "It's such a joy to be part of the amazing team at Agua Viva!"
Yoselin believes that our teamwork mentality is due to our Christian values and the time everyone spends together in prayer and devotional readings. She added, "One thing I've been able to take home from Agua Viva is the importance of reading Scripture, which I now love to do regularly."
Thank you for supporting Agua Viva. Your help allows us to invest in our employees in life-changing ways!