Finally Back at Agua Viva
By: Sarah Olsen from Mobile, AL
This past February I had the pleasure of leading a team to Agua Viva and we were the first team back in three years. For me, it was like a homecoming. My first trip to AV was in 1999 followed by many more years of team trips, visits, and a stint teaching at the school for a year.

One of my favorite parts about getting back to AV was seeing friends we sponsored more than 20 years ago. I still want to call them kids, but many of them are married, have children, and have great jobs. It was a blessing to get to catch up with them, talk about the old days, and see the fruit of all that God has done in and through Agua Viva. Our family has been blessed by sponsoring kids since 1999 and we are thankful we can play a small part. With the transition to sponsoring students from the school, we will be able to continue building relationships with new kids and see how they grow and learn at AV. Our team members also made great connections with the kids, and many have chosen to sponsor a student from our English class.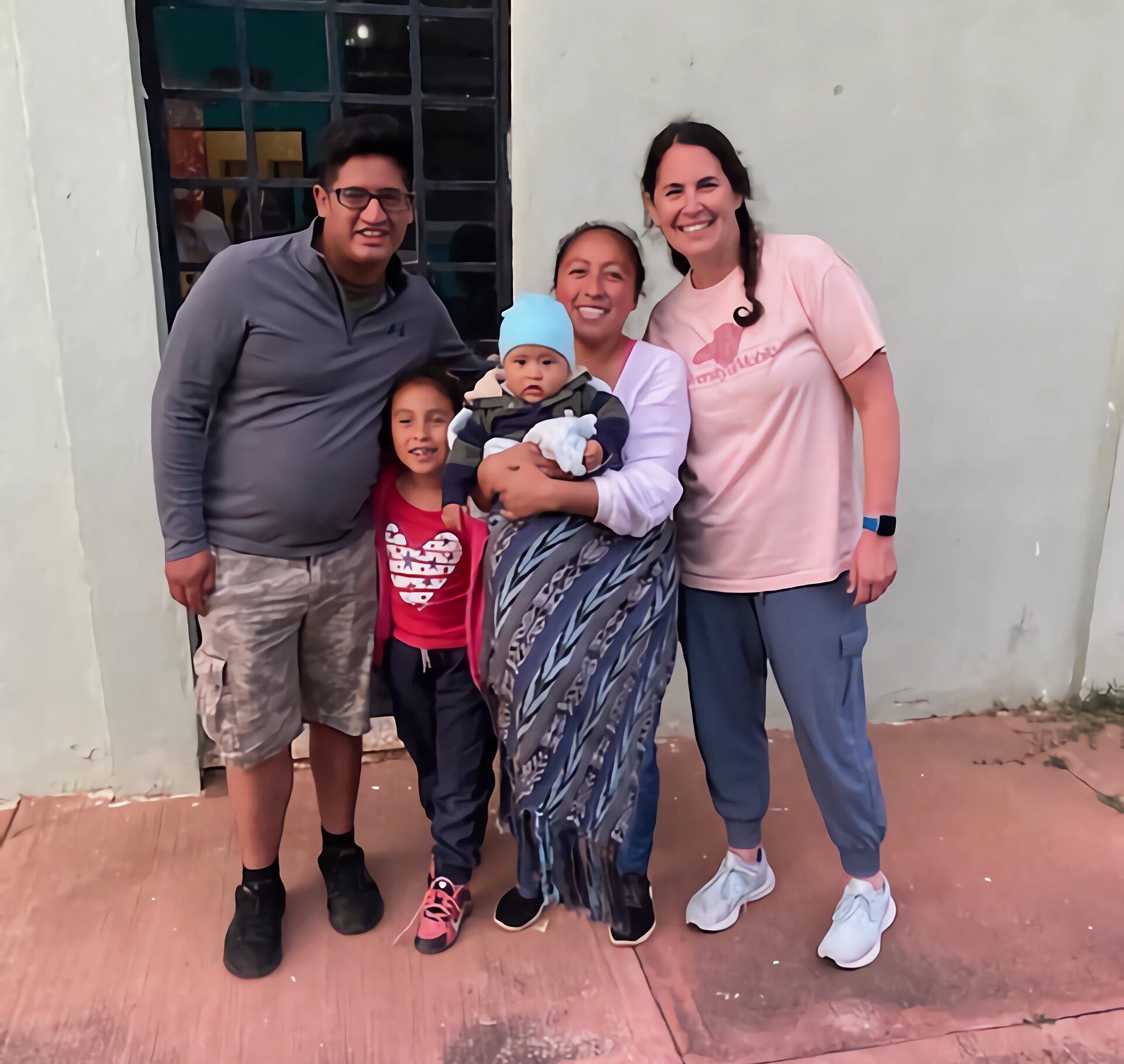 Since it was our first time going back without kids living at home, I wasn't sure how we would fill our time. Well, I didn't need to worry about that! We painted the kitchen bodega in the morning before lunch, enjoyed snacks at the school, and lunch, and then hosted a 2-hour English class for 30 5th-6th graders. What a joy it was to work with them, and they taught many of our team members Spanish, too! We also enjoyed a pizza dinner at the home of a school employee, tortilla-making lessons, a movie night on the soccer field with community members, and a day in Atitlan. We were worn out when we left!
I am so thankful for all that Agua Viva does for the people of the Colonia and surrounding areas. We are honored to play a small part in God's mission to work in the lives of the people in Guatemala. We look forward to more trips in the years to come and continue to build relationships.