Cherished Memories
By Aniston—Mobile, AL
I've been back in the United States, and every day I think about when I will get to return to Agua Viva. The school and the people of Chimaltenango have left a mark on my heart.
Spending time with the students was the highlight of our trip. We got to play with them during snack time every day and also taught English to the fifth and sixth graders. As a middle school teacher, it was exciting to see how the students soaked up everything we told them.
We also helped the school by painting the bodega for the sweet kitchen crew. This was hard work for our group, but we really connected through this time of sweating and paint fumes. While we finished the day exhausted, it was well worth the smiles on the faces of the kitchen staff.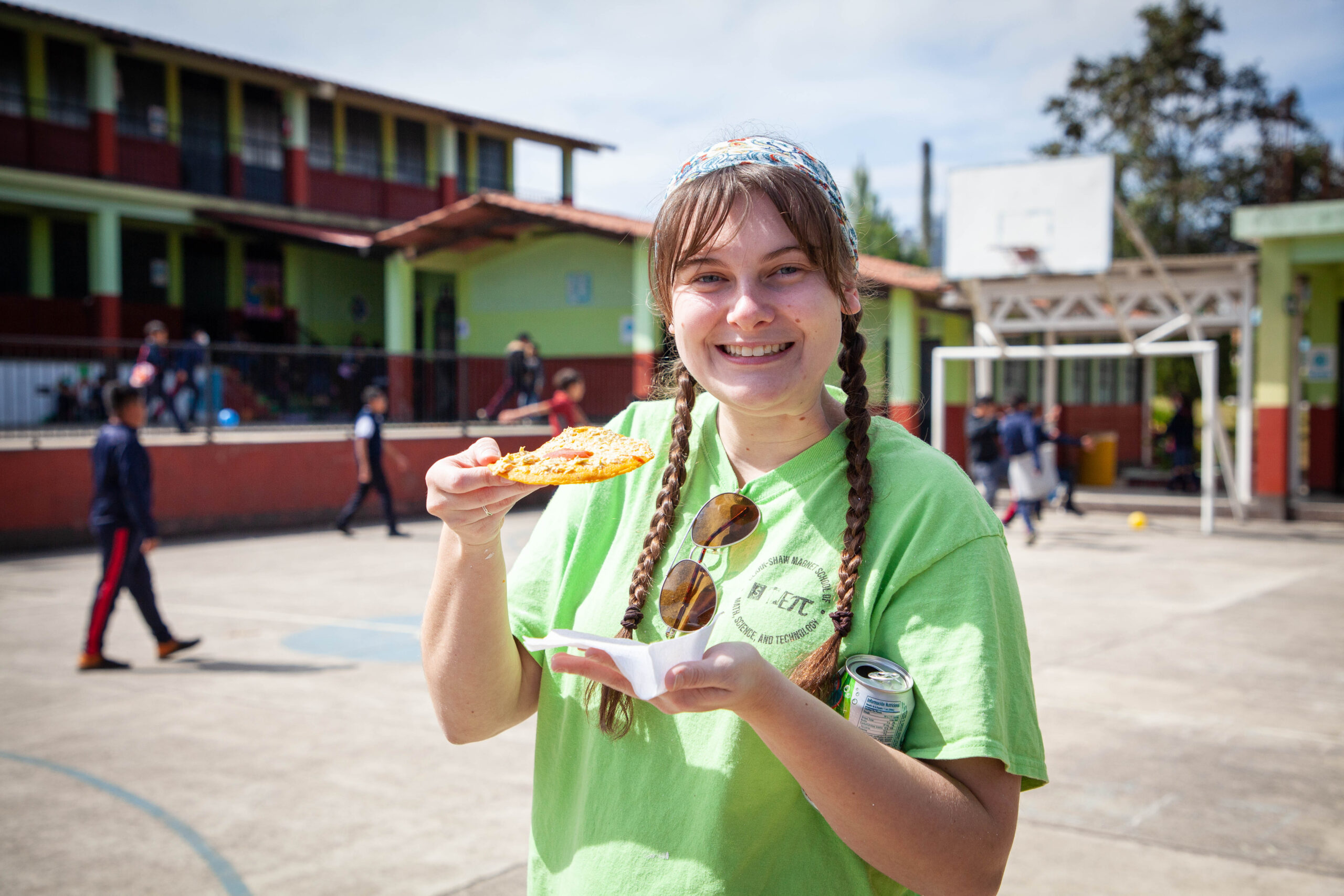 Another thing I absolutely loved was the community movie night. We watched The Chronicles of Narnia on blankets, and I ended up sharing mine with a mother and her two children. It was such a fun and welcoming experience to love and to reach out to the community that Agua Viva serves.
All of the staff are doing an amazing job at Agua Viva. They have such a heart for this school and the people of Chimaltenango, and it really shows. The passion they have for sharing the gospel with the community is infectious. God is moving in Chimaltenango!
I praise God for the opportunity to serve at Agua Viva and can't wait to come back soon. There's no doubt that the trip impacted my life just as much as the students we ministered to.
Thank you for this opportunity. See you soon!
Visit us at Agua Viva
If you have questions about bringing a team from your church or you want to plan a visit individually…please reach out to us for more information.
Email misi@aguavivaschool.org for more information.
Download our Team Planning Guide.