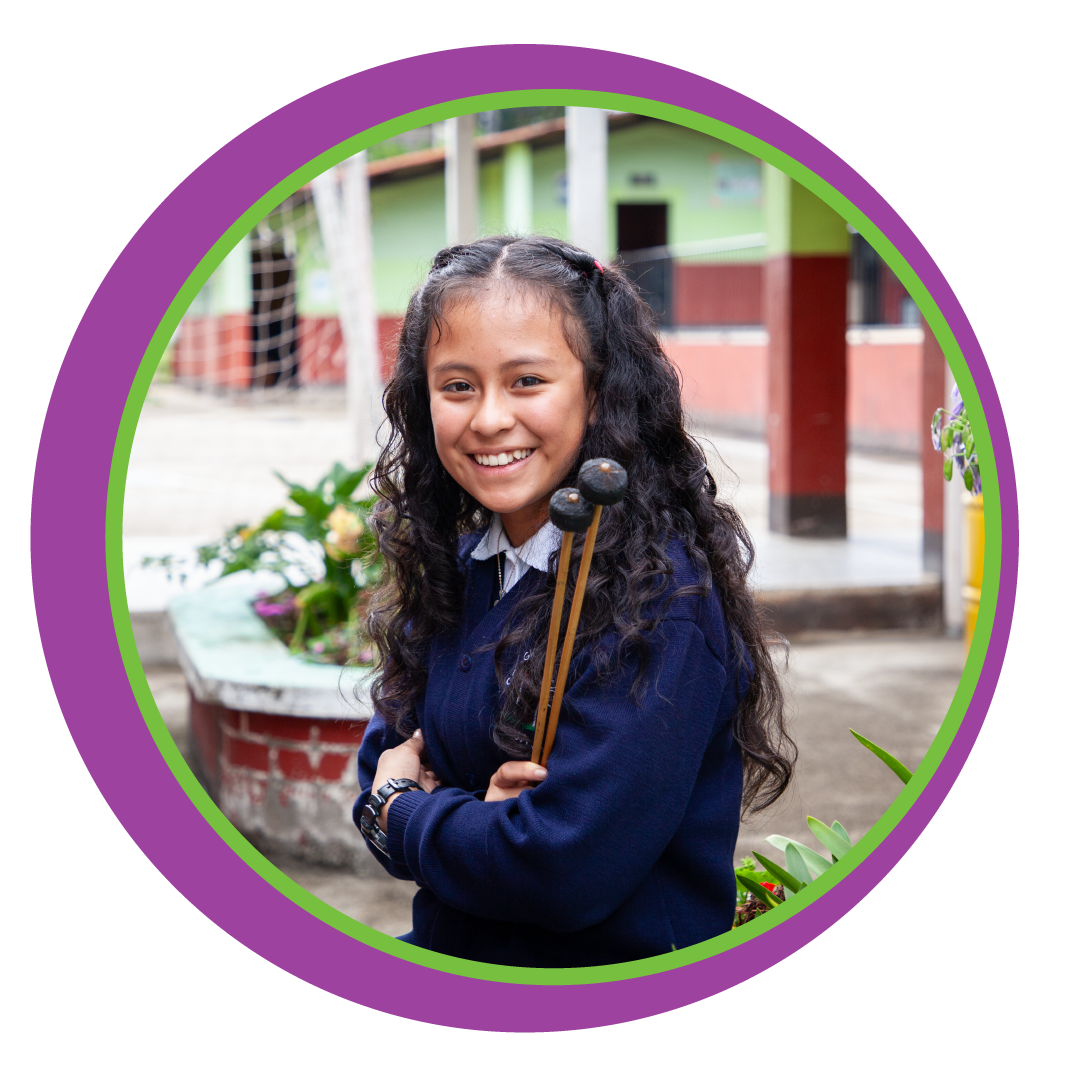 Dear Agua Viva Family and Friends,
Greetings in the name of the Lord!
I'm writing to thank you for supporting Agua Viva in many ways including prayer, personal visits, and financial contributions. I'm also asking that you consider making a special donation to the Guatemala Children's Mission.
Thanks to your partnership, we are equipping the next generation through the gospel and high-quality education that transforms lives.
In addition to launching our daycare program for working parents, we have also started providing biblical counseling for students facing challenges and have begun to offer classes for parents. With the Lord's guidance, our dedicated staff is actively exploring plans to further develop discipleship programs and provide holistic care to both students and their families. We are committed to helping at-risk children to know God and to become all he has created them to be.
Over the last year, we have shared stories of graduates who have been able to secure well-paying jobs, earning enough not only to support themselves but to help their families and invest in their communities. We're excited to see God providing opportunities to share the gospel and to help students see God's purpose for their lives. Because of what God is doing here, we're seeing an increased interest from students and parents from the surrounding communities who are seeking to enroll their children. God has used you in the lives of these students and we can't wait to see what He will do in and through each one of these amazing young people.
In these challenging economic times, as inflation has continued to rise, expenses to operate the ministry at Agua Viva are higher than ever. And as many of you may know, our year-end expenses are always higher than throughout the year.
Would you be willing to make a special donation to the Guatemala Children's Mission to support the ministry at Agua Viva? Here's how you can do that:
DONATE BY MAIL: 
Guatemala Children's Mission
P.O. Box 414
Apex, NC 27502
DONATE ONLINE:
aguavivaschool.org/donate