My First Job
Brenda is the first in her family to graduate from high school. In a country where less than 25% of students make it this far, this is a remarkable achievement, but Brenda sees it as more. It's an opportunity to give back to her family. After her mother died, Brenda's older sister Noelia tried to provide for her and her brother Alvaro but was unable to do so. She brought them to Agua Viva Children's Home to give them better opportunities. Not until Brenda and her brother recently moved off campus did they really understand the sacrifices Noelia had made for them. Knowing her sister never had the opportunity to finish school makes Brenda sad, but also very thankful that Noelia made sure she received a good education.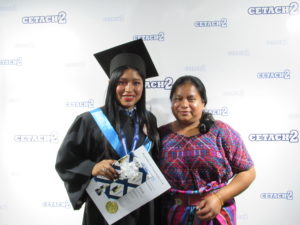 After graduating high school with her certification as a preschool teacher, Brenda applied to a number of schools. She was overjoyed that Agua Viva Christian School hired her, which made her feel like she was coming home. The work is harder than she imagined, but her fellow teachers have helped her to get the hang of things. She loves the camaraderie, fellowship, and challenge of her new position, noting, "Working with small children is exhausting, but very rewarding."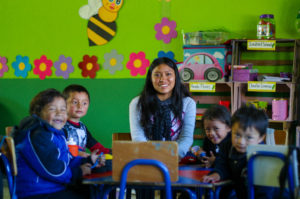 Although many young people might be tempted to blow their first paycheck, Brenda's helping with her family's living expenses and starting to save for college. She plans to keep working throughout the week and studying on Saturdays to earn a degree that will qualify her to teach elementary school. She's grateful for the loving education she received at Agua Viva and wants to give back to the school and to her family.